Methodology and Teachers
---
METHODOLOGY
Our teaching method is communicative, based on a task-based approach. All the 4 skills are covered: listening, speaking, reading and
writing (listening comprehension, oral expression and interaction, reading comprehension and written expression and interaction).
This way the student acquires a level of communicative and linguistic ability appropriate to their needs.
The use of Spanish in the classroom from beginner level is very important for us. For this, we use all the material and didactic
resources in order to achieve effective oral communication, but also written, from the very first moment.
The interaction between students, both inside and outside the classroom, creates the best environment to learn. The students take the
lead role in completing the tasks, with Spanish as the language of communication.
We have a School Educational Program that includes our methodology and a daily Syllabus for our Spanish courses with all the aims
and contents for each level, as well as other aspects of the school.
Samples of Didactic Units: A1, A2, B1, B2, C1, C2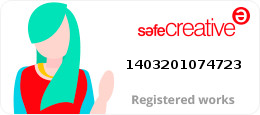 TEACHERS
To carry out this methodology, we have a professional and dynamic teaching team. All teachers are native speakers and have
university qualifications and also specific methodological training, provided by our centre, to teach Spanish as a foreign language, as
well as on-going training through the Instituto Cervantes and other recognised organisations dedicated to the teaching of second
languages.
The number of teacher may vary between 3 and 8.
---